Video: https://youtu.be/RCE1kPxSM7I
I present: a typical Rogan story.
Hello, and welcome to a book haul. Before I go into the books, I want to back up and give you some context. This past weekend, I went out of town. I was gone Friday to Tuesday, and I did a lot of traveling back and forth. It wasn't exactly planned, but that's what happened. I didn't really film anything the whole weekend just because one, I was busy. And two, I didn't really feel like it. Friday, I went down to Seattle, arriving in the afternoon. A group of friends and I went to see the Mariners game. It was Star Wars day, so that was fun. Saturday, I went with two friends to help at their booth for Deafopia in Vancouver, WA. That was very interesting. After Deafopia (it was an all-day event), we came back to Seattle, and relaxed. We were tired and didn't feel like doing much else. Sunday, I took the bus down to Portland, visiting a friend who's a PSU student, and explored Portland for a couple days. I got back home on Tuesday night.
Now, for the book haul. I think some of you may have already guessed why. If you are a book lover, and you go to Portland, you have to go to Powell's. It's an unspoken rule. You have to. The friend I was visiting is also a book lover, so he had no problem going to Powell's for a few hours. So… I came home with a big paper bag full of books. Now, before you think I went and bought 15 books, blowing my money, I didn't! I bought a few, and the rest are from my friend. He had two bags of books he was planning to give away. Perfect. I looked through and took what books I wanted. Of course, I had to get a map of Powell's. It has a really cool poster on the back. And of course, the bookmarks. I didn't get every single one, but the ones that I did get: LGBTQ+, Local Literature, Women Writers, Latinx, African-American, Banned Books. A lot of good book recommendations in those. I think I'm set on adding to my TBR for a while.
That long intro with no books out of the way, I will start with the books I bought.
Dead Feminists: Historical Heroines in Living Color. This is illustrated, so that's cool. I'm really excited to read this.
drifting toward love: black, brown, gay, and coming of age on the streets of new york. I've been wanting to try and read more diverse perspectives, I have been doing that pretty well, I think. When I saw this, I immediately decided to take this.
Transgender History. I've been wanting to learn more about trans history, and this will start in the mid-twentieth century to today. So that should be interesting. And that gives me a perfect transition (ha!) into the next book, Gender Outlaws. This focuses on the current trans community. I'm really excited to read this. I've seen quite a few good things about it.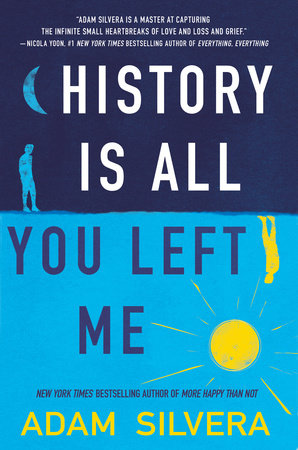 I almost bought two fiction books, but I was like, okay, this is starting to become a little bit too much money. So I stopped (the pain!) and bought just one, History is All You Left Me. I've heard really good things about this, and I'm really excited to read this.
Those were the five books I bought from Powell's. Now to the books I got from my friend! I actually don't even remember anything about these books, I just read the synopsis, thought "looks good, I'll take it." So it's just going to be a list.
The Love of a Good Woman
Two Boys Kissing
Vintage Murakami
Their Eyes Were Watching God
Whatever Happened to Interracial Love?
Playing in the Dark: Whiteness and the Literary Imagination
Anil's Ghost
Siblings and Other Disappointments
Ancient, Ancient
Short Cuts
Hiroshima in the Morning
Milk and Honey
The Strange and Beautiful Sorrows of Ava Lavender
The last book for today, I'm actually borrowing from my friend, Mean Little Deaf Queer. I've been seeing this pop up a lot lately, so okay, I want to read this and just see.
So that's my book haul. I came home with 5 books I bought, 13 books from my friend, and 1 borrowed from my friend–thank you, Ross!–for a total of 19 new books. It may be a while before I read any of these, because I have a whole box of books still that I've mentioned several times. So… I'm hoping to actually get through several of these this month/next month. Let me know, have you read any of these or are interested in any of them?
If you want to support my content financially, I would really appreciate it if you joined my Patreon or made an one-time donation to my ko-fi tip jar. Subscribe to my channel. Follow me on my socials – Facebook, Twitter, Instagram. Thanks for reading, see you next time.